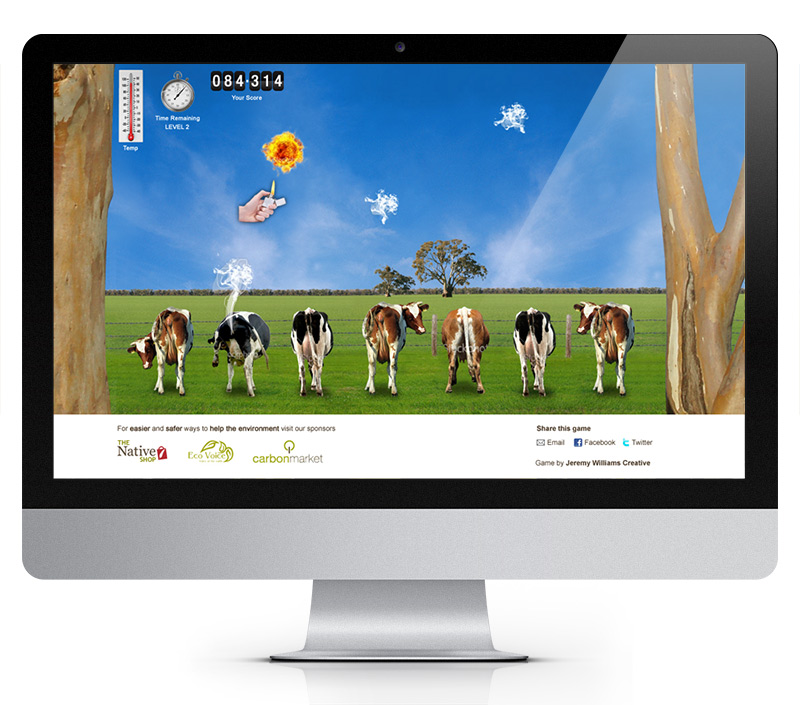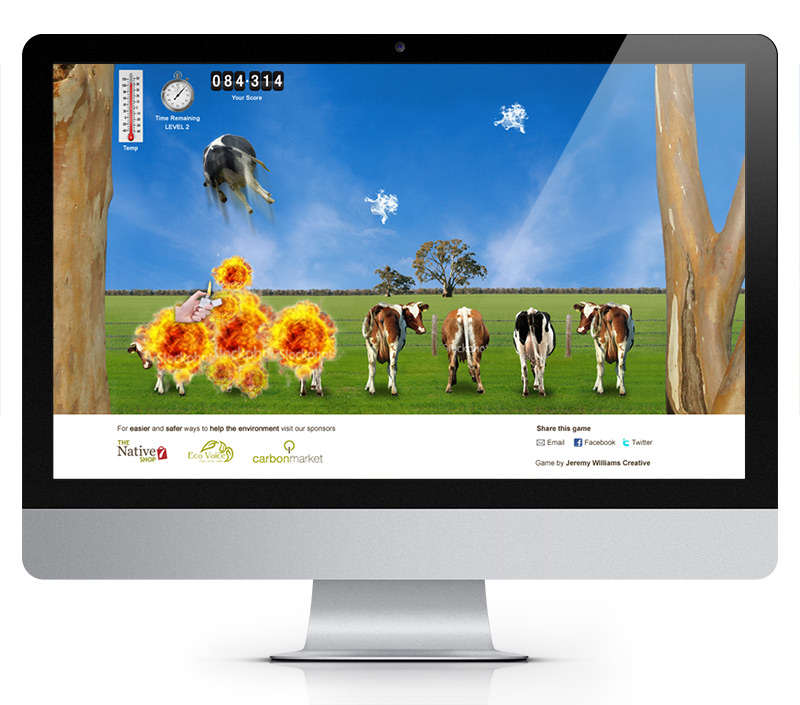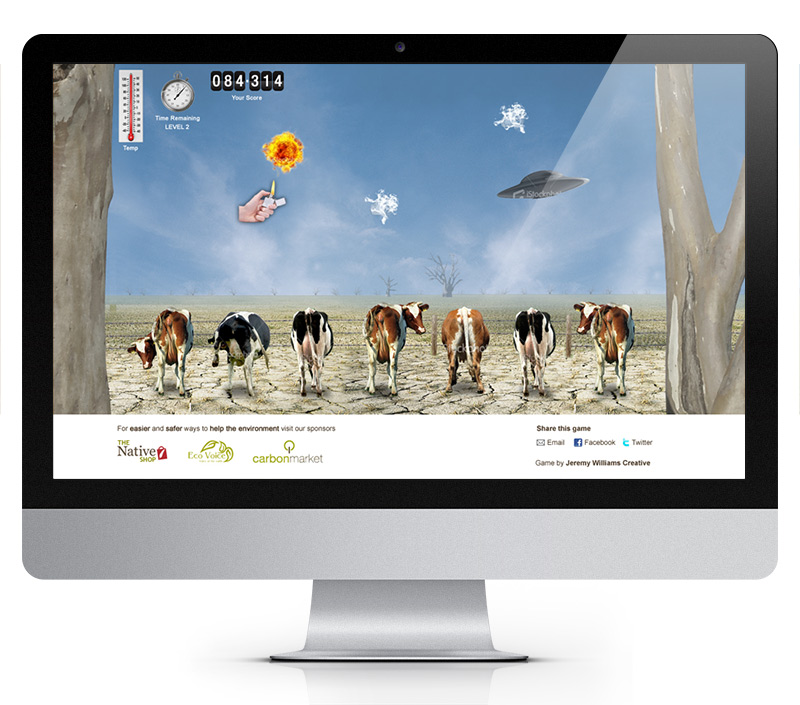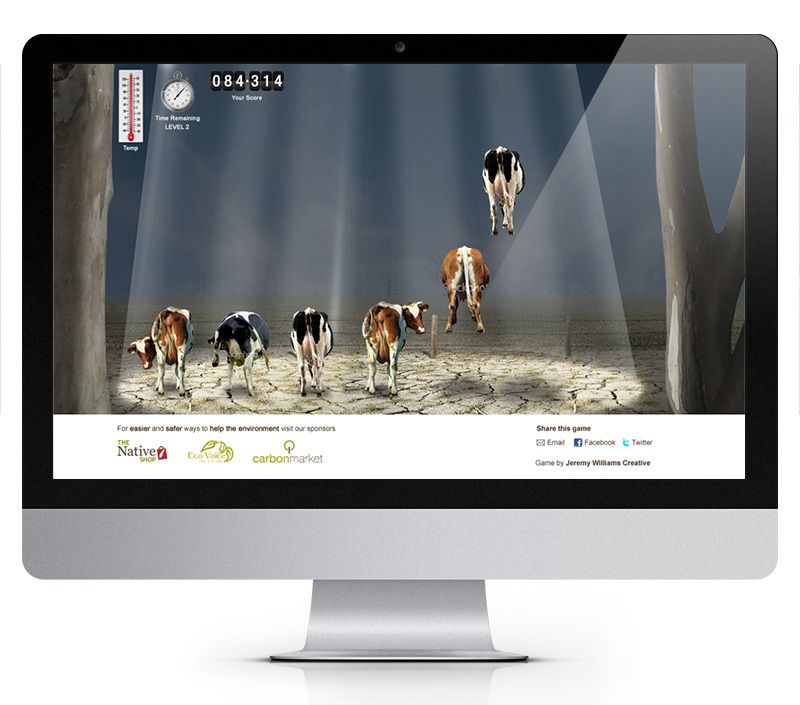 About the Game
Save the Cows online game was designed and developed for Carbon Market to be used as a tool to encourage signups to their mailing list.

Technology Used
The apps were developed in Adobe Flash CS (Actionscript).

Other software used includes Photoshop CS6 and Dreamweaver CS6.

Other Information
I was responsible for every aspect of the game from concept, design, animation, through to the programming and coding. There are future plans to adapt this game to iPhone, iPad, and other smartdevices.

Would you like me to design and develop you an online game?
You can email me at jeremywilliamsdesign@gmail.com or phone me on 0403285402 (+61403285402 if outside of Australia). I am located in Melbourne Australia.