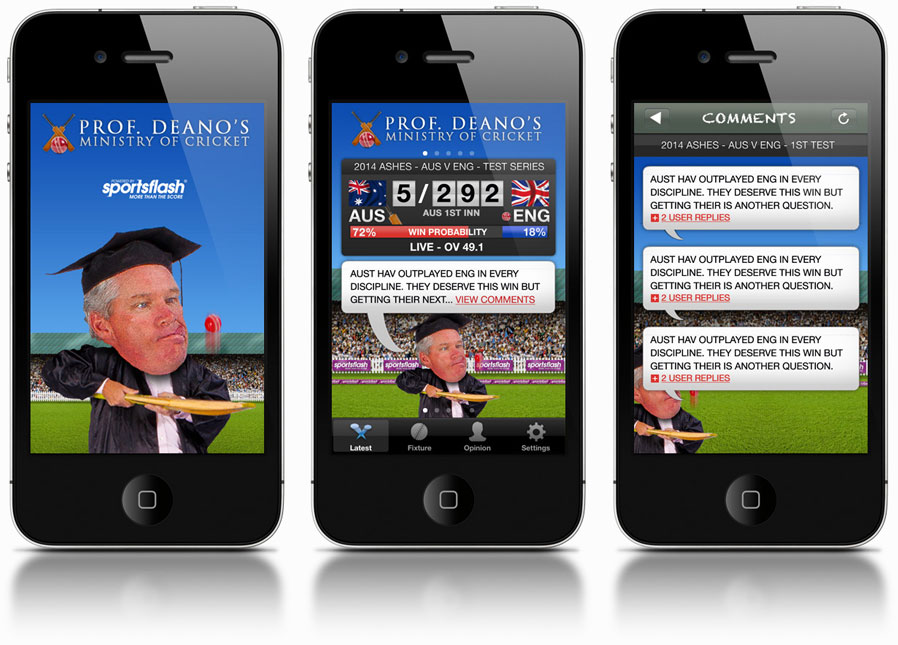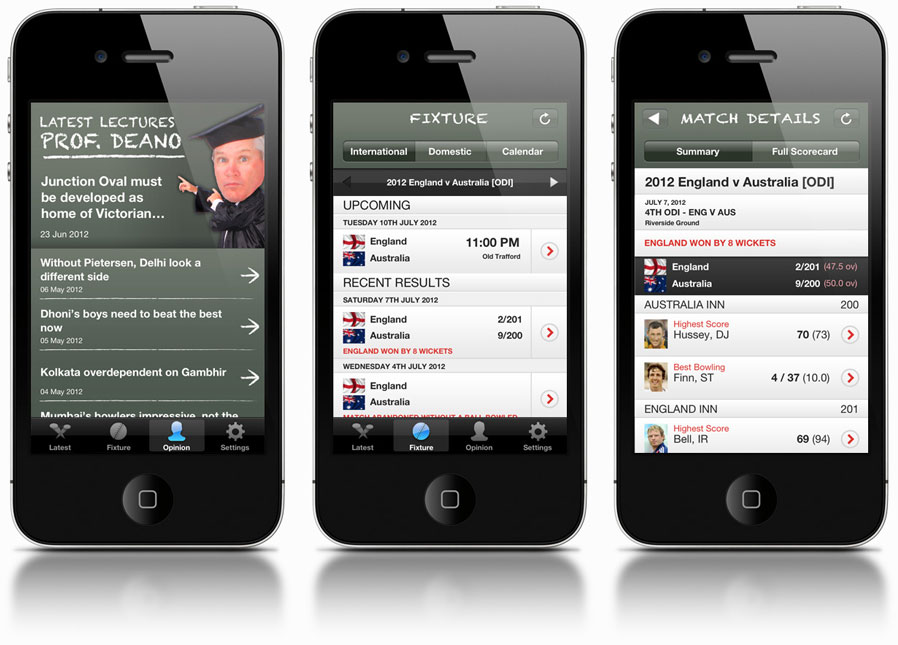 Professor Deano Live Cricket App Description
The Professor Deano App provides you with more than live scores whether you are glued to the TV, listening on the radio or on the go. 

Features include:
-Live comments and insights from Professor Deano as the match evolves
-Pre-match and ongoing match predictions as well as computer-modelled predictions.
-Match reports.
-Live scores and scorecards.
-Social Media intergration (Facebook & Twitter). 

Who is Professor Deano?
The Professor Deano persona was created by Dean Jones (ex-Australian cricket and media personality/commentator).

Other Information
I was responsible for concept and design. App is available on both iPhone and Android.

Client
Infoplum under the Sportsflash brand.

Would you like me to design you a smartphone app?
You can email me at jeremywilliamsdesign@gmail.com or phone me on 0403285402 (+61403285402 if outside of Australia). I am located in Melbourne Australia.